Milk for Orphaned Baby Elephants
In Africa poaching still represents a major source of capital – with fatal consequences. In particular baby elephants often suffer an agonizing death from starvation in the wake of losing their mothers to poachers.
Rearing these animals proves to be extremely difficult, even in specialised rescue stations, since there is no appropriate milk replacer for elephants. To be of help here is a matter of the heart for Dr. Julia Gräfin Maltzan. The Academy for the Protection of Zoo Animals and Wildlife therefore is developing a special mixture allowing to feed the animals in an optimal and cost-effective way.
The first milestone of the project, a clinical test run of the milk replacer under veterinary supervision on-site, proved to be a success. In November 2015, when visiting the NGO "Kilimanjaro Animal C.R.E.W." cooperation partners on the Makoa Farm in Tanzania, the Academy brought along another 110 kilogram of that special milk powder. The Makoa Farm is supposed to become a specialised rescue station for injured and distressed wildlife, especially for orphaned baby elephants. Construction work for the rescue station has been started already during the November 2015 stay of Dr. Maltzan and Prof. Dr. Wiesner. Donating the equipment necessary for and optimal veterinary care on-site the Academy also supports this project. ■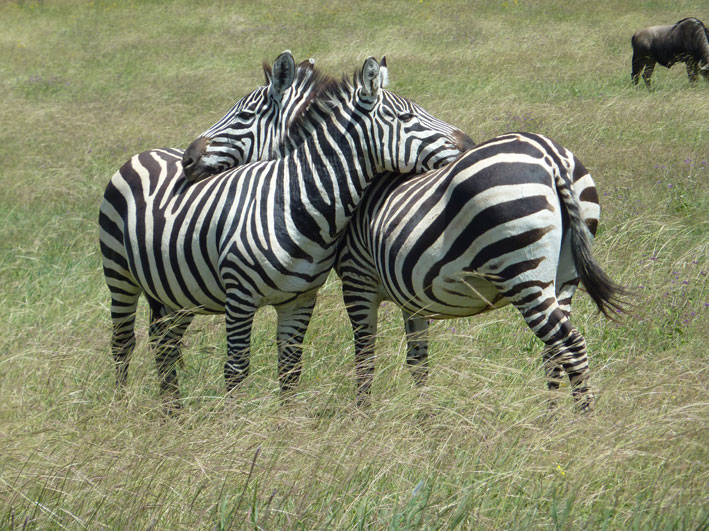 Blowpipes for Tanzania – Protecting Endangered Animals
Animal friendly distance immobilisation represents a true innovation in the East African country.
The knowledge necessary for applying this technique in practice, was already provided to the country's wildlife experts by the Academy in November 2014, during a special workshop on Makoa Farm. In 2015, Dr. Julia Gräfin Maltzan and Prof. Dr. Henning Wiesner travelled again to Tanzania, in order to demonstrate how to manufacture blowpipes and darts from basic resources on-site.
Veterinarians Elisabeth Stegmaier and Dr. Dr. Laszlo Paizs had contacted the Academy. On Makao-Farm in Moshi, they not only run their veterinary practice but also the country's only established zoo education clinic. They also founded the NGO "Kilimanjaro Animal C.R.E.W.". The Academy supports the NGO by developing a "Rescue & Immobilisation Centre", designed to keep spreading the simple, cost-effective and animal friendly use of the blowpipe technique throughout the country. Dr. Miriam Wiesner, already engaged as a lecturer for this workshop, will continue to support the NGO's endeavours.
On their 2015 trip to Makao Farm the Academy's vets brought along devices for manufacturing the "flying syringes" on site, since ordering the equipment produced in Europe proves to be too expensive in Afrika. Prof. Dr. Henning Wiesner demonstrated to the Tanzanian veterinarians the tricks and ruses of an uncomplicated dart production, pointing out, that it just takes a little sensitivity to manufacture perfectly working self-made "flying syringes". The blowpipes proper are also easy to fabricate – considering that curtain rods, pipes of all kinds and similar materials in suited dimensions are available all over the world. The new special workshop in Tanzania is already producing positive first results: Elisabeth Stegmaier and Dr. Dr. Laszlo Paizs are enthusiastic about employing this technique. ■